I'm sure, many of you are wondering if we were just like our kids when we were kids. But I'm just amazed how creative and witty they become over time.
It was this instance when the local librarian comes to the daycare and does a special storytime or maybe make craft with the kids. Today we created a snowman made from cotton. My youngest wants to create his own snowman.
Here's my eldest snowman with the help of mommy.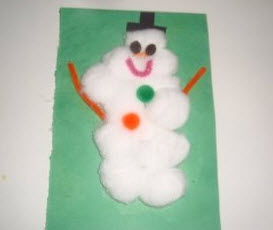 And here's my youngest – when I finally saw his snowman, I said "WOW, what are you making over here?"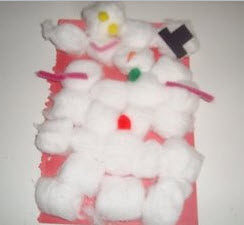 And his immediate reply was "Mine is a melted Snowman!".
I'm so proud of him!